Any queries about future retreats please mail
john@thebombsurf.com
.
We were lucky to have the very talented Claire Butler document the retreat for us.
All images © Claire Butler. Enjoy the images below for a feel of what went down.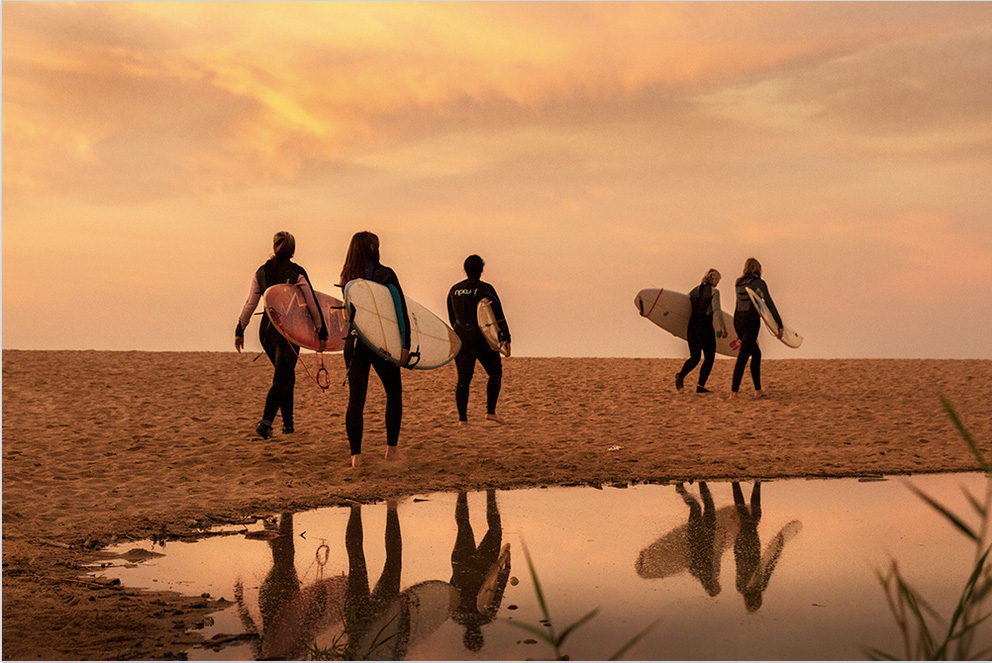 In June a group of five intrepid girl surfers from Cape Town travelled to KZN for a surfing, free dive and yoga workshop.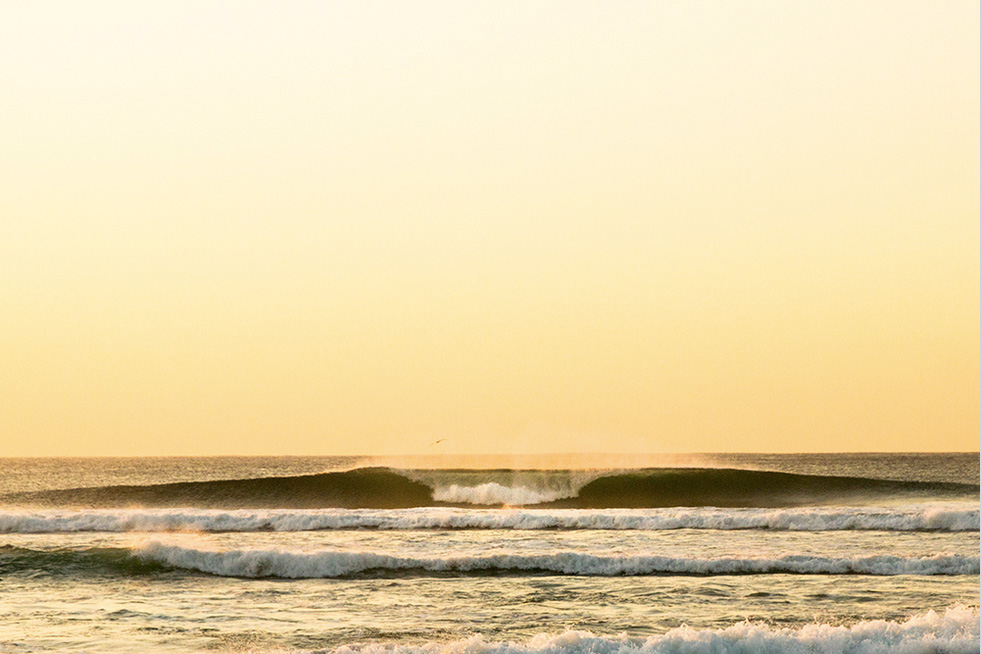 Scenes like this greet the early riser both up and down the coast at that time of year.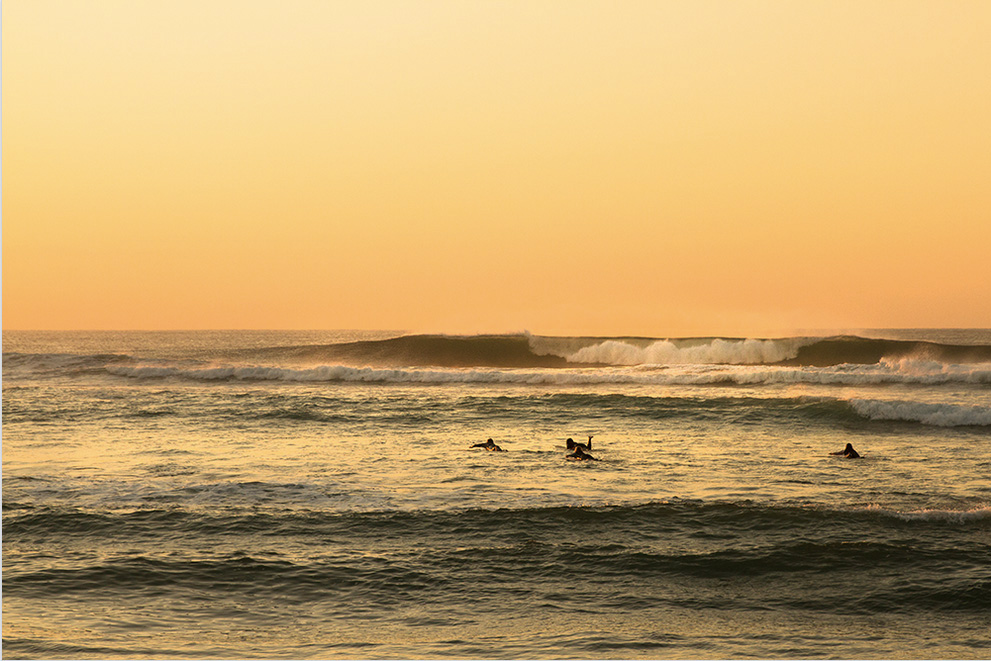 The girls soon found a way to get in amongst it.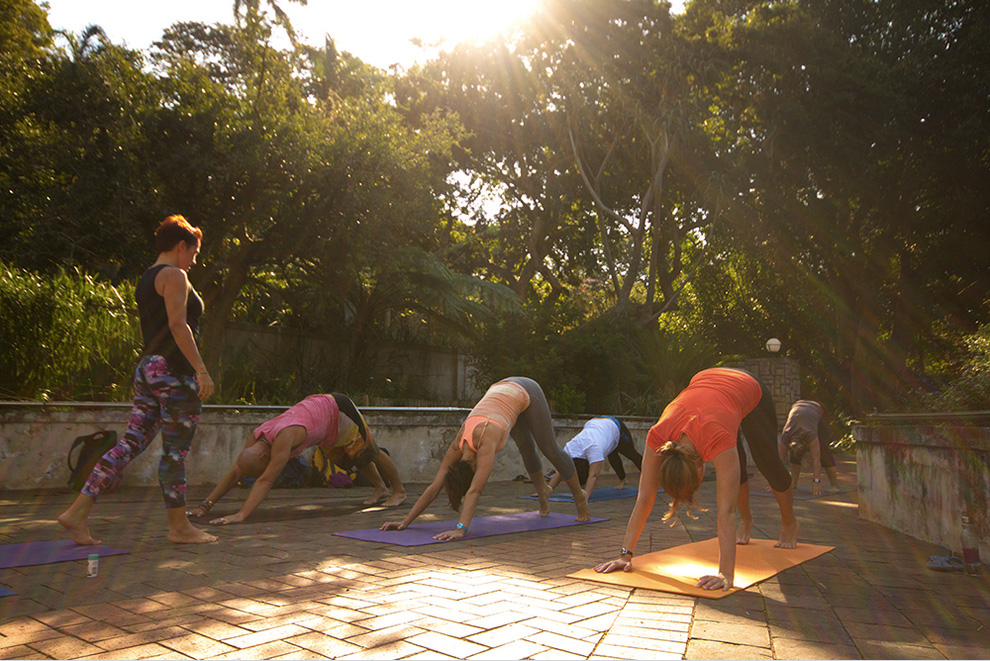 After surfing all morning it was time for yoga.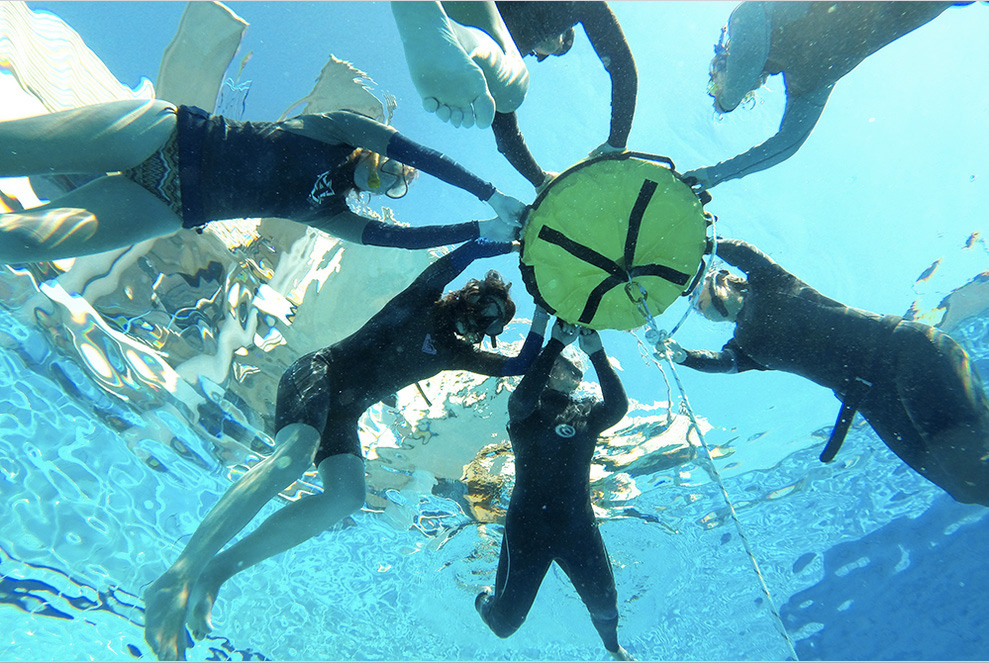 Free diving, yoga and surfing go really well together.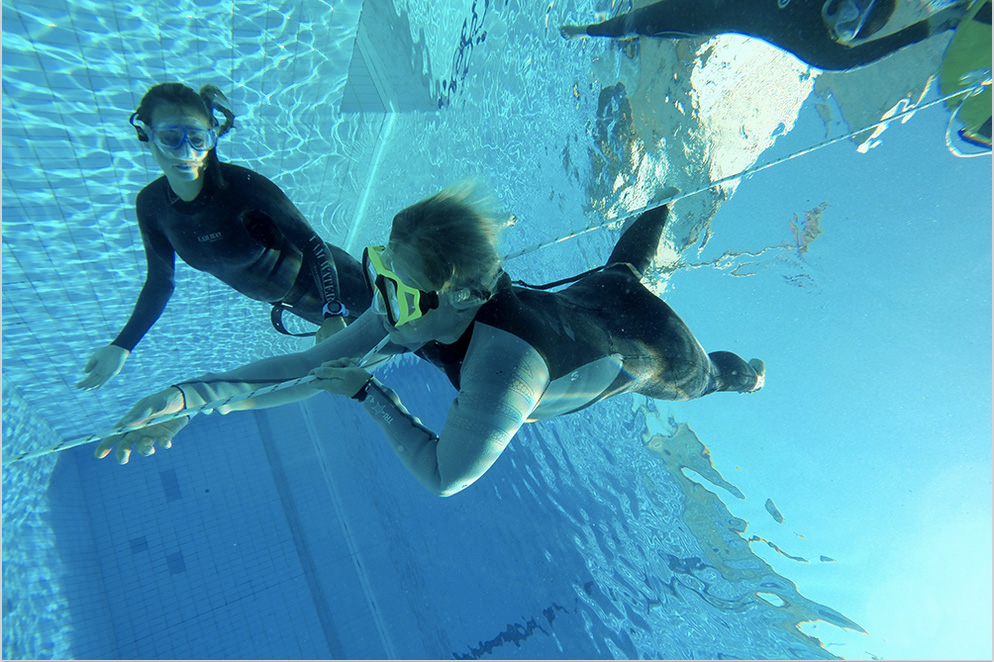 Under instruction from Beth Neal from Iamwater, pretty soon all the girls had significantly expanded their breath hold.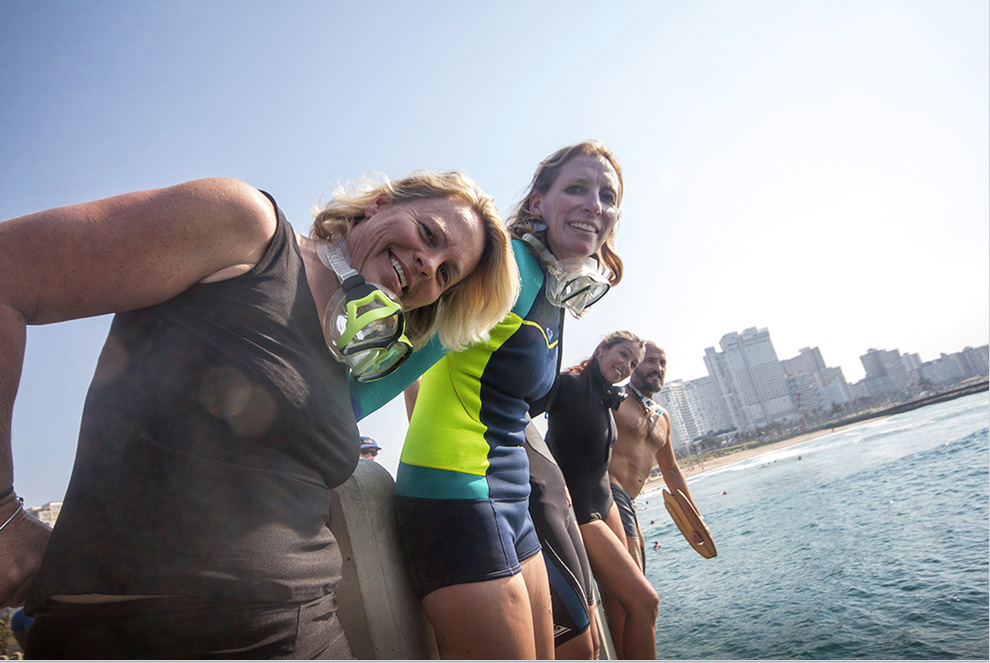 We mixed it up between the Durban City Beaches with a manditory jump off the pier to go bodysurfing.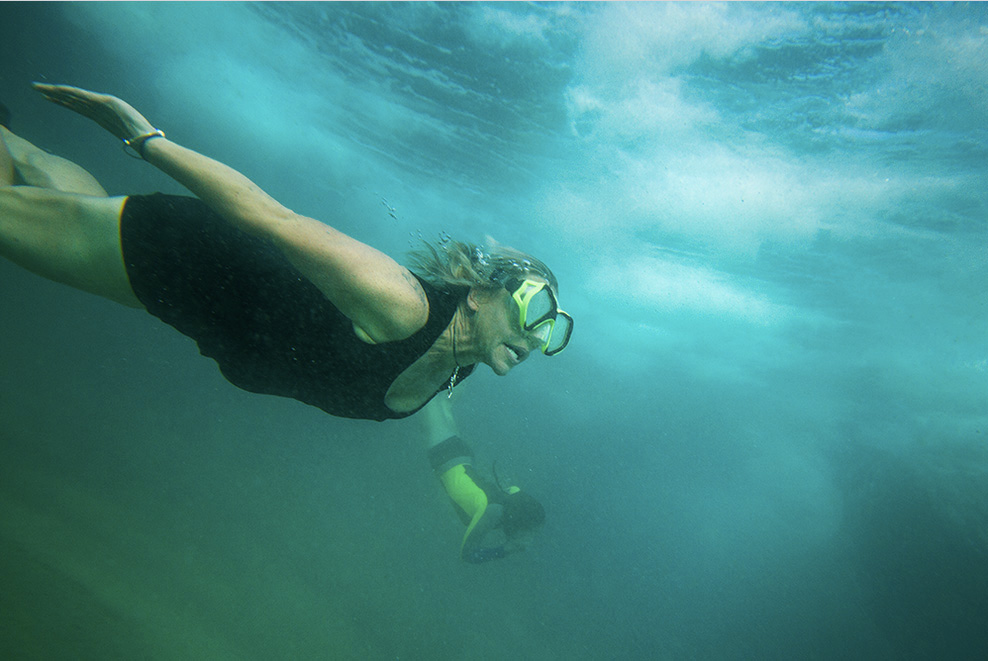 In-wave-dolphin bodysurfing is the business!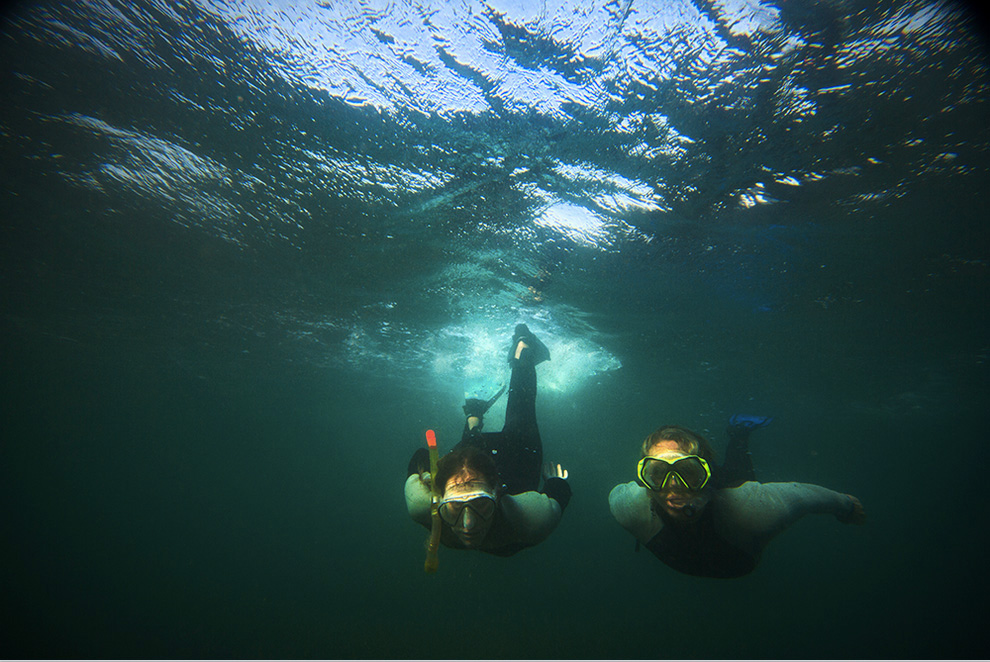 Using expanded breath holds to explore underwater reefs was a treat.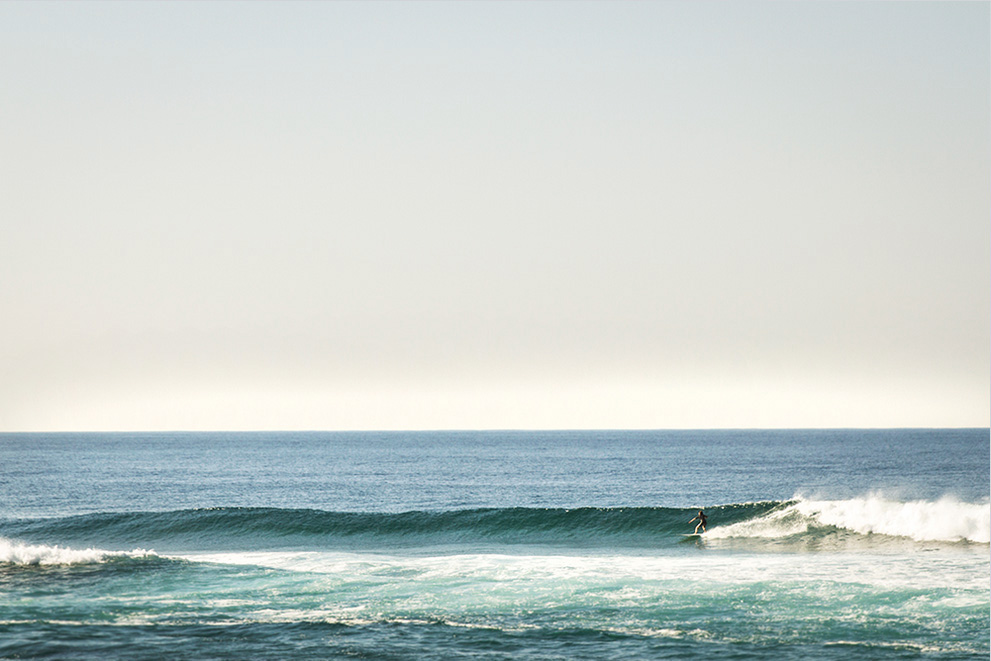 Lucy setting her line on a lovely long warm water wall. .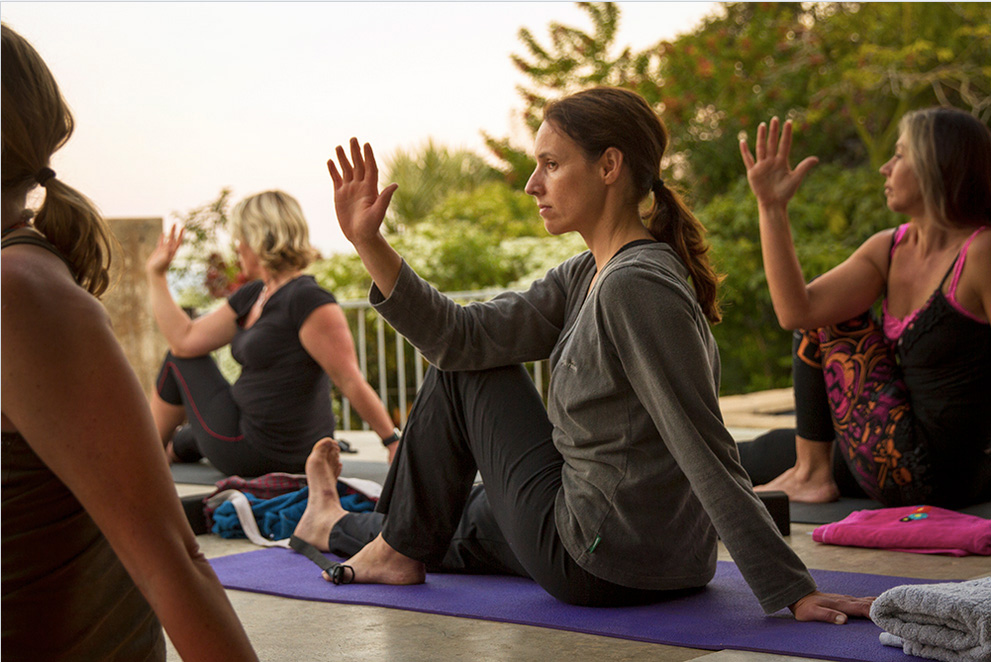 Over a week we practiced three styles of yoga under the instruction of five different teachers and did yoga every day.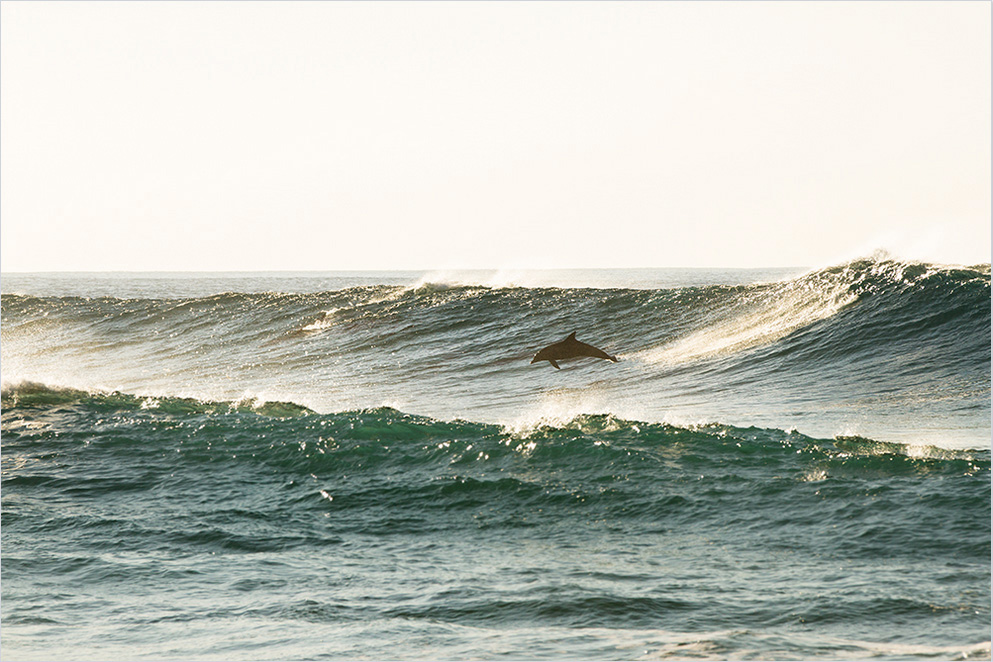 It was a priviledge to share the line up with these guys from time to time.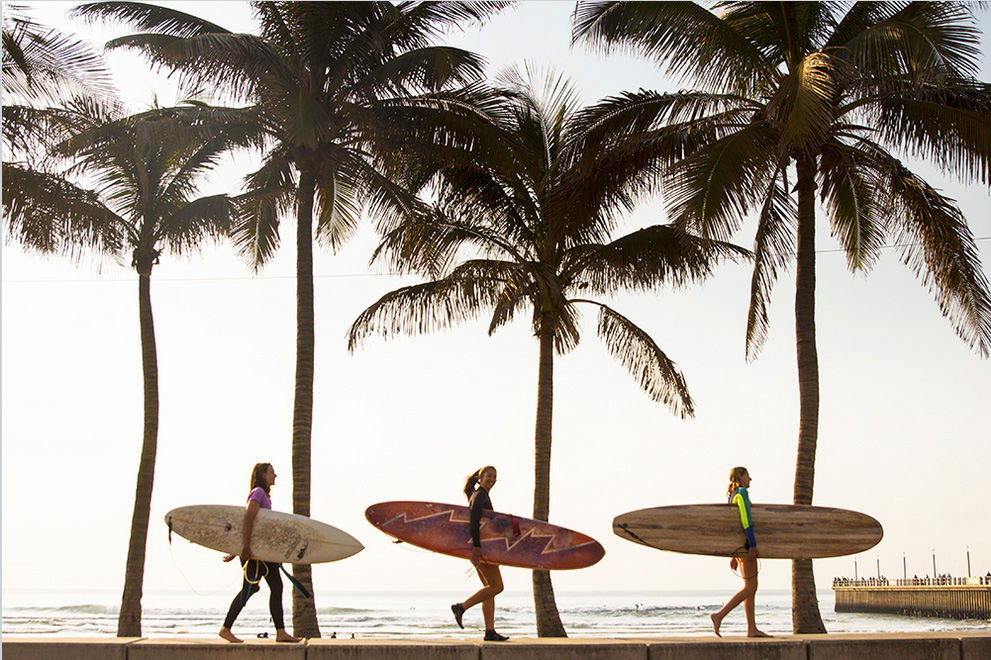 The girls exploring the city beaches.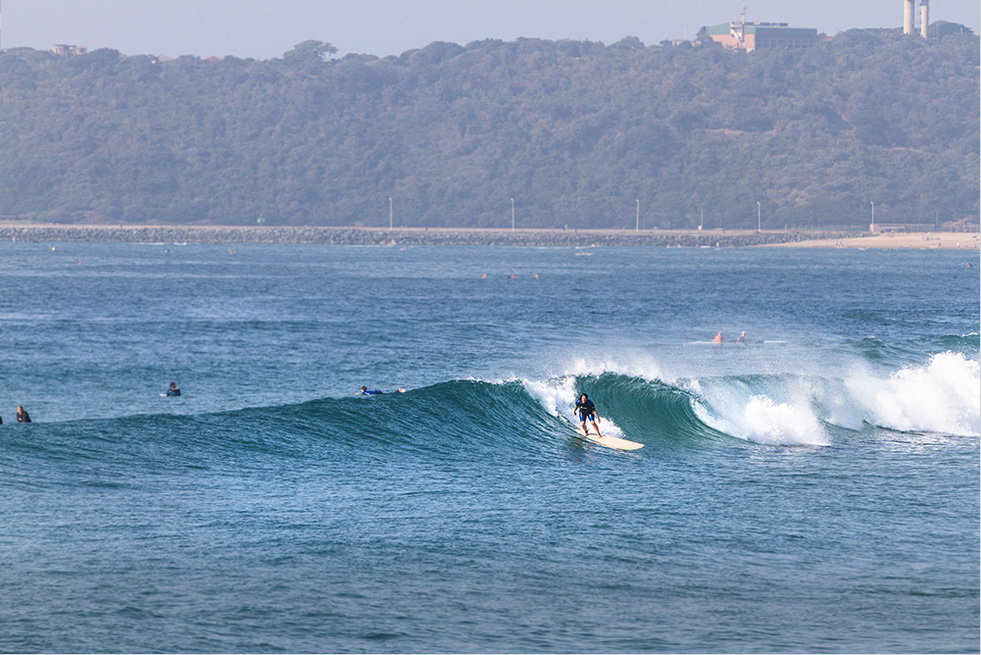 Carley taking on a New Pier runner.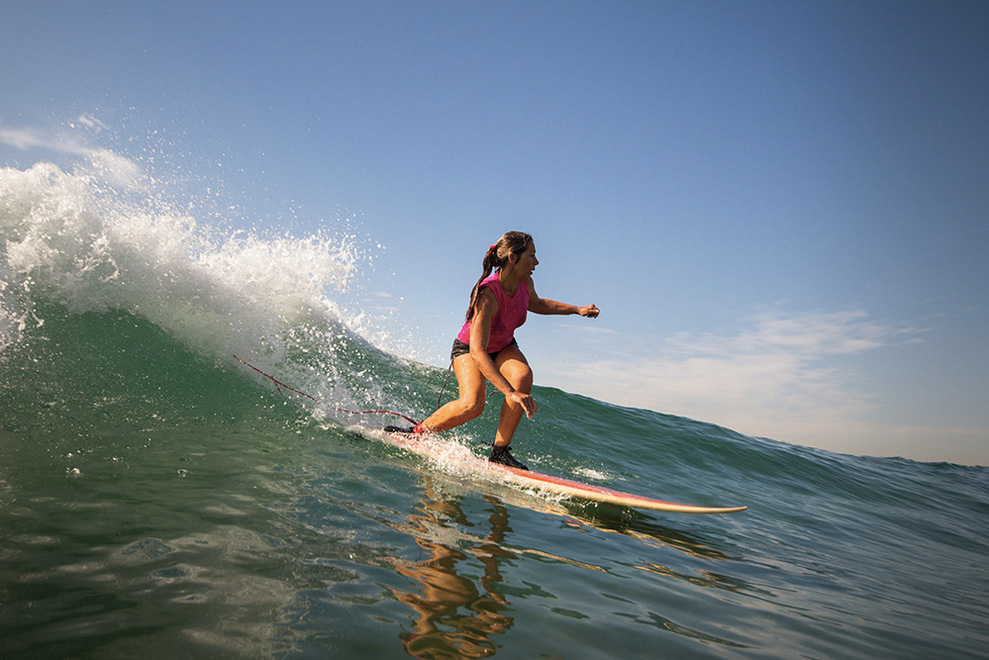 Jacqui finding a rare left in the land of rights.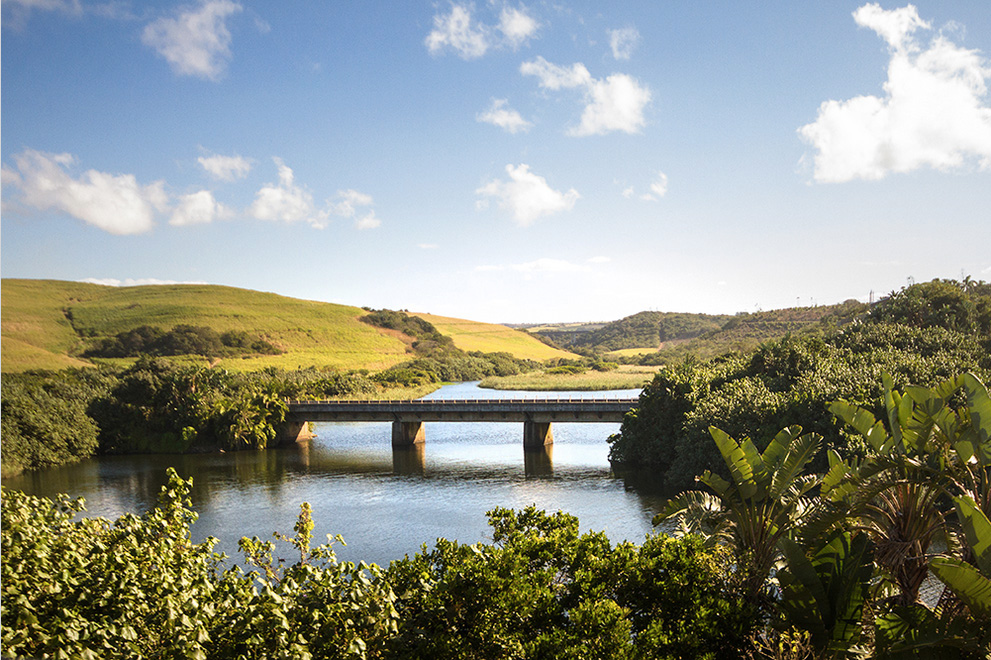 When not in between the piers we explored the country side.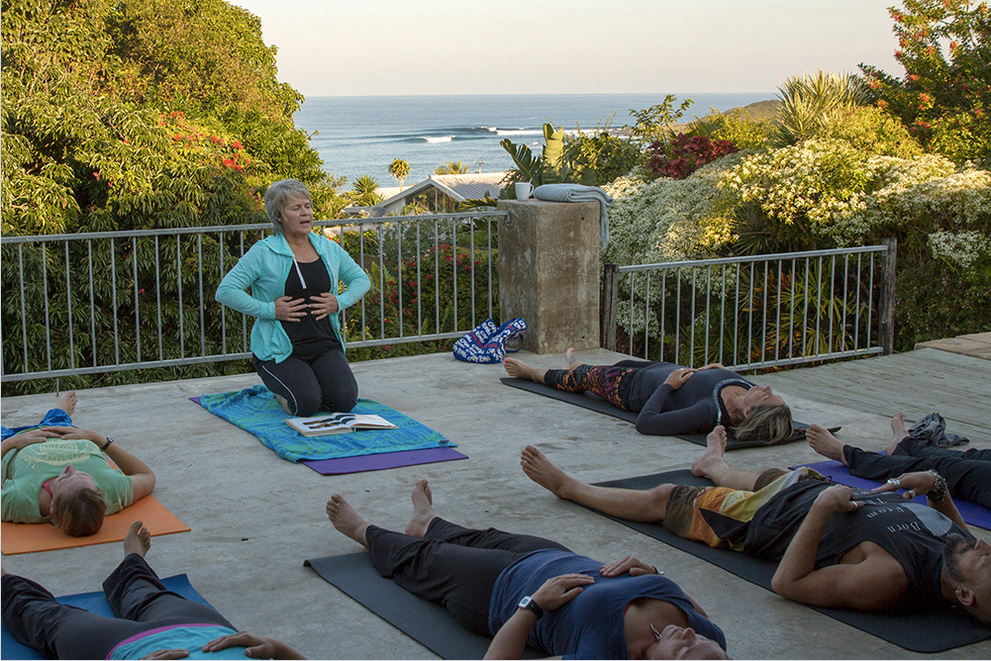 There is no question that the combination of surfing and yoga leaves one feeling amazing.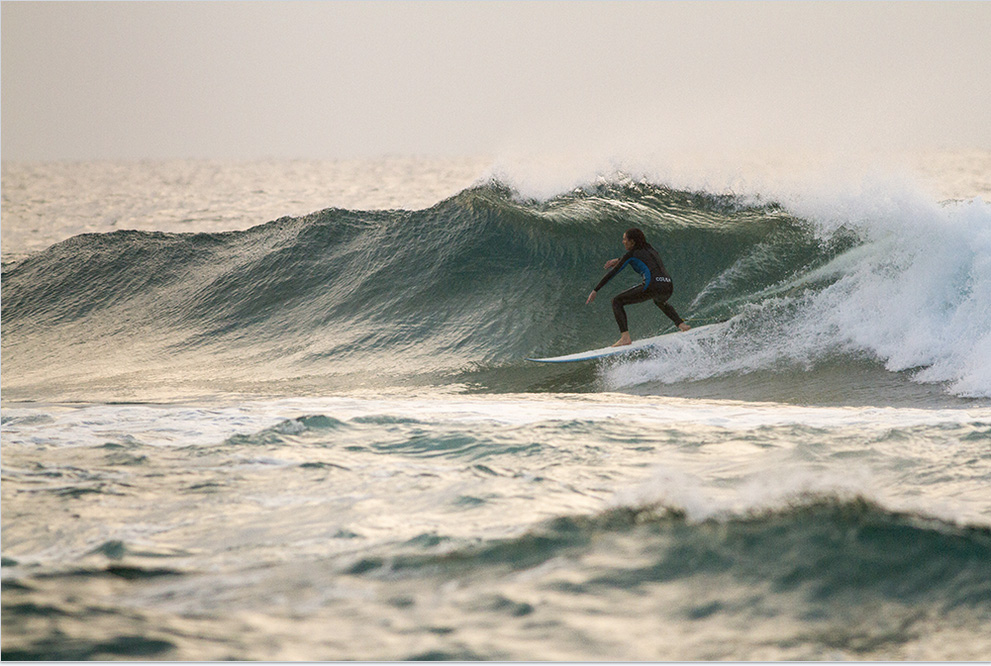 Breath, balance and poise relate as much to surfing as they do to yoga.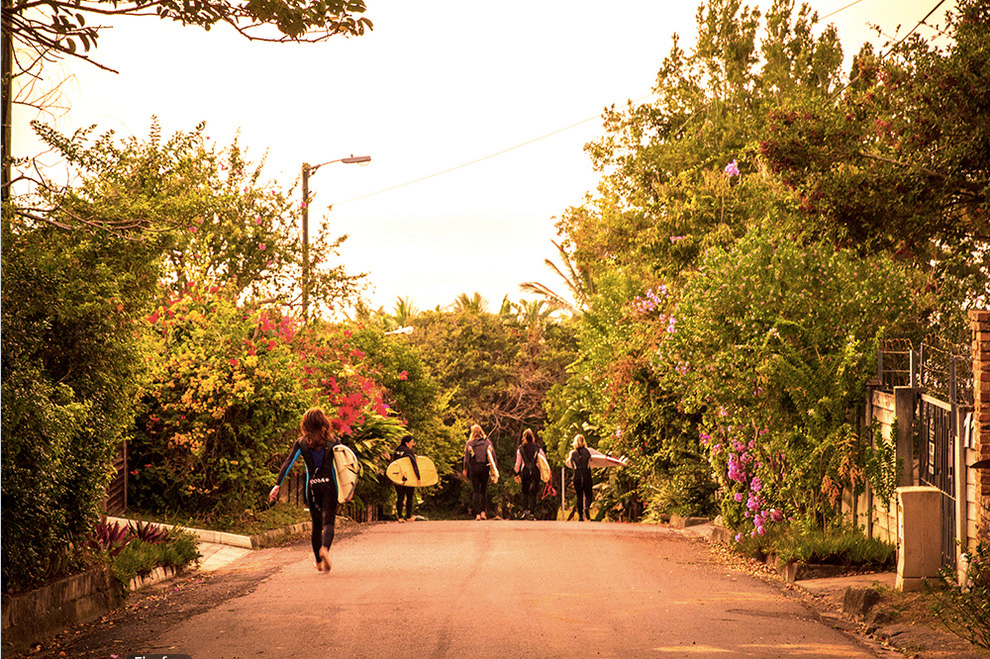 Imagine this was your daily walk to the beach?
The moment of contemplation.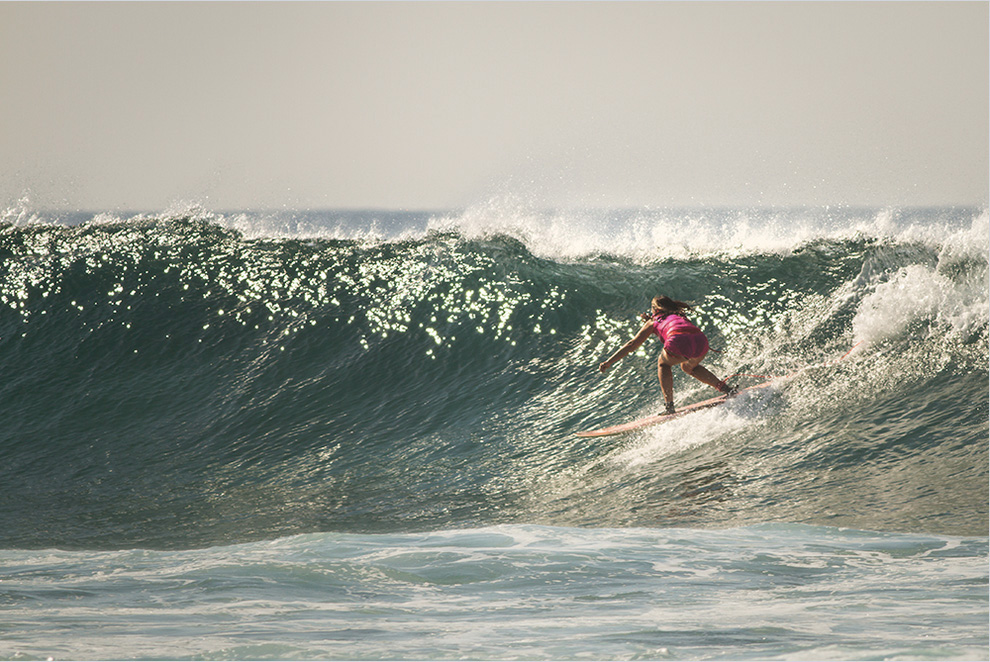 Putting theory into practice and enjoying the ride!