For one week, eight lucky ladies and two lucky guys enjoyed a dream adventure between Sodwana Bay in Northern KZN and Ponta Mamoli in Southern Mozambique. This was not your ordinary jump in the car and go up the coast kind of surf trip. Rather it was a quest to find isolated and perfect, warm water waves and surf them alone. It was a journey into the marine wilderness to interact with the local wildlife. It provided an opportunity to explore their inner limits of flexibility and breath hold with some structured yoga and breath hold sessions. It was a chance to learn how to drive a real 4 X 4 in seriously sandy conditions and to explore by boat one of the most remote sections of our coastline. It provided an insight into the hardships and poverty of life in rural Mozambique and KZN. It was an introduction to meet and party with some of the local legends who have made this incredible stretch of coastline their home and to experience their hospitality and generosity. It was about the discovery of new surf spots, craft to ride, foods, drinks and friendships. This was not just a surf trip, it was a full on adventure. It was made possible when the coolest group of people who came together at short notice all prepared to step into the unknown.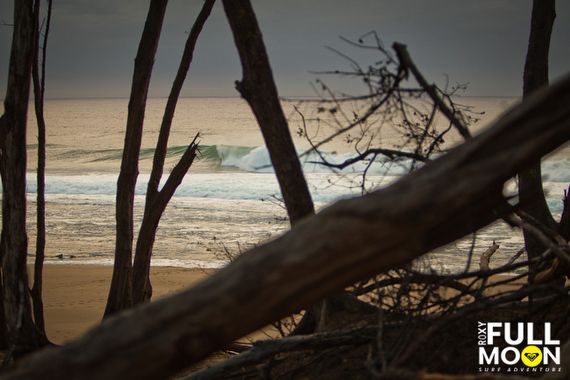 Early morning surf check on The Elephant Coast.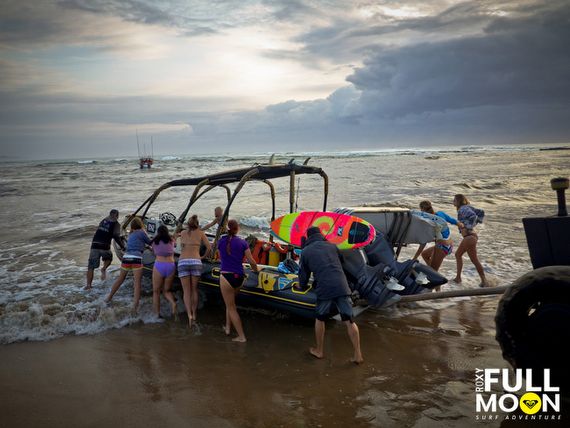 Launching a boat, heading out into the unknown with the prospect of scoring cooking surf is an amazing way to start any adventure.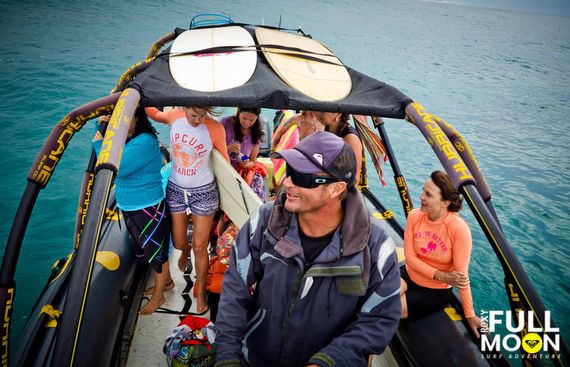 This is Digger, he knows the surf spots, wildlife, dive and fishing spots like the back of his hand. In this part of the world he is your passport to surfing pleasure.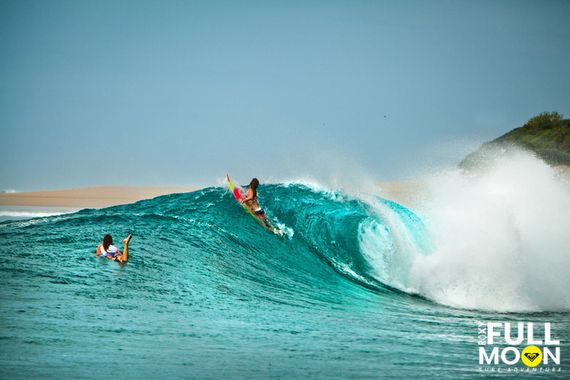 This is Digger's Cove, it has two distinct barrel sections that are linked by a long wall. It is an incredibly fun wave to surf. It is so well hidden you'll never find it unless Digger takes you there.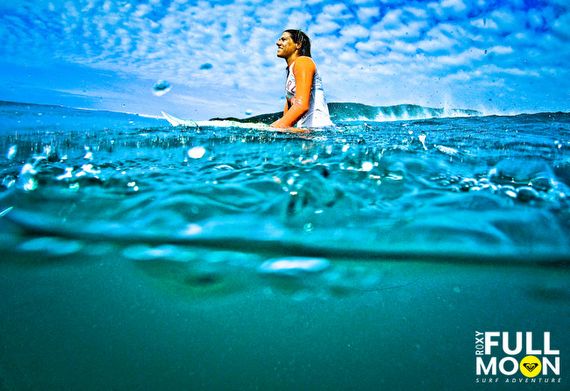 With the air and water temperature both around 27 degrees it was balmy to say the least. Nada breathing it all in.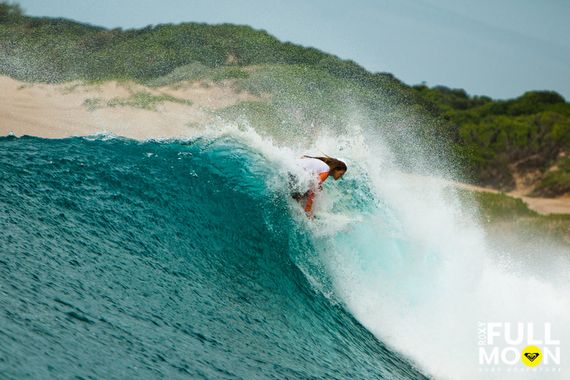 Nada charging at Digger's Cove.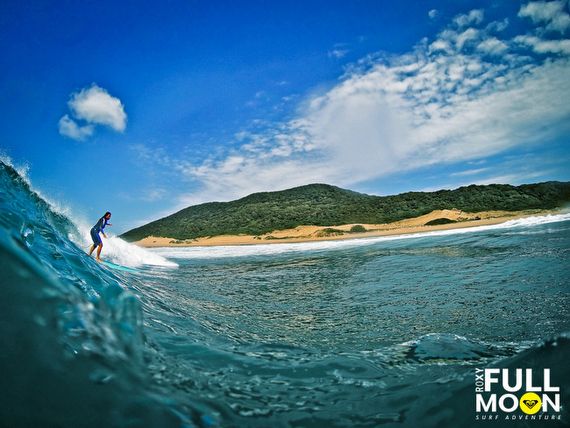 Charmaine spends a lot of her life in or on the sea either surfing or sailing. Note the deserted beach and pristine African Bush in the background. Not a bad place to catch a few waves with just mates cheering you on.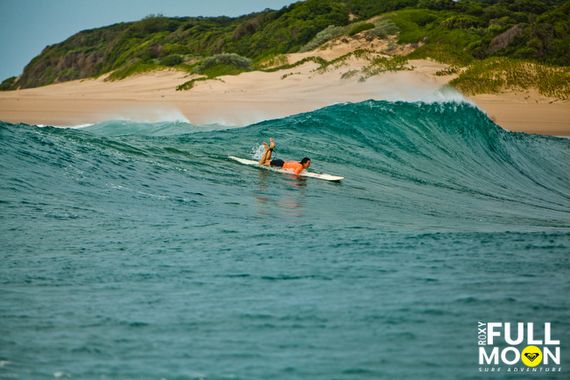 Debbie is a 52 year old nurse from Cape Town who normally surfs Muizenberg. Here she is paddling into a bomb at Digger's Cove. She is way out of her comfort zone, but charging none the less. Respect!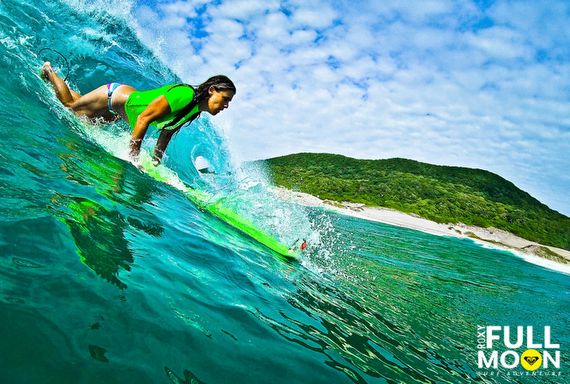 Charlie charged so hard we re-named this spot 'Charlies' in recognition for her go for broke approach.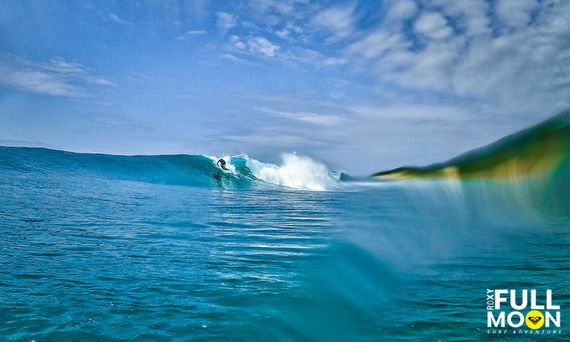 Dougal infront of the lens for a change about to enjoy the fringe benefits of his job as a photographer.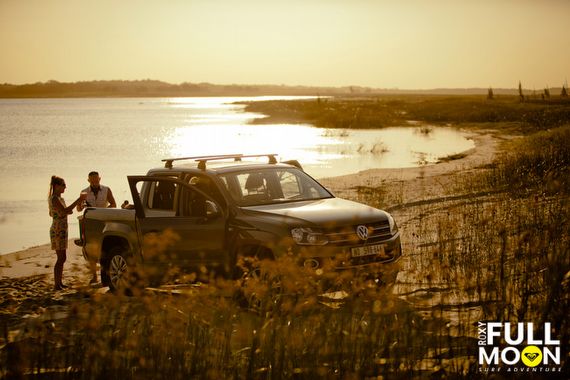 After a day on the ocean surfing, swimming with dolphins and freediving the reefs of Sodwana, Digger took us for sundowners at Lake Sibaya. We had to pinch ourselves to make sure we were not dreaming.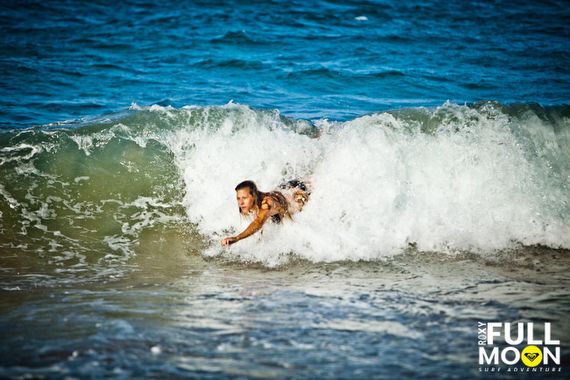 Nada, late afternoon bodysurf.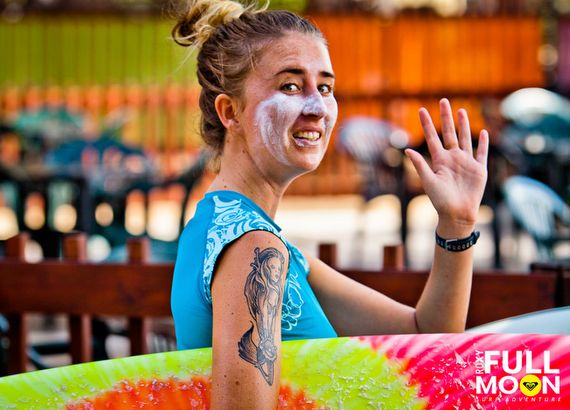 Carmen was the youngest member of the trip. For a 20 year old she's already sailed half way around the world and been to more countries than most people do in a lifetime. She's also crazy good with a hula hoop.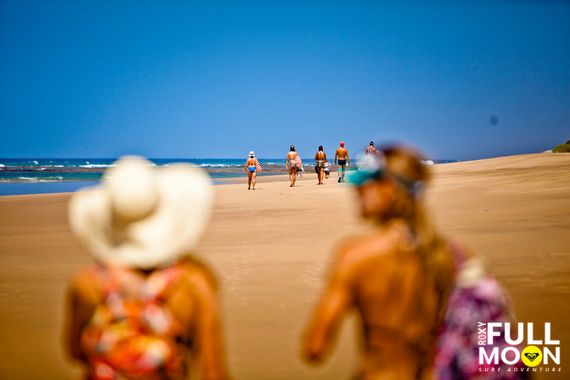 Just walking along the beach with the prospect of a swim in one of the tidal pools is enough to remind you how special this part of the world is.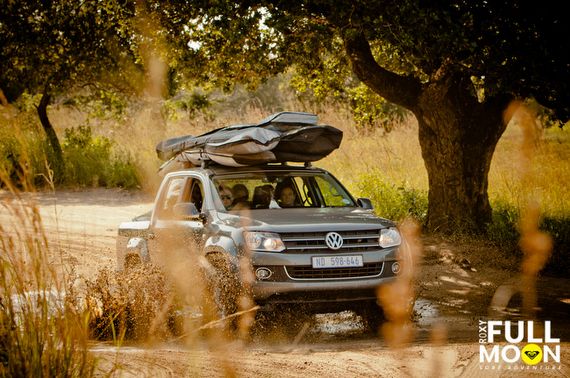 Simply put, the VW Amorok from Hoopers is in a league of it's own. The girls didn't hesitate to put it through it's paces in their quest to explore the surf potential of Southern Mozambique.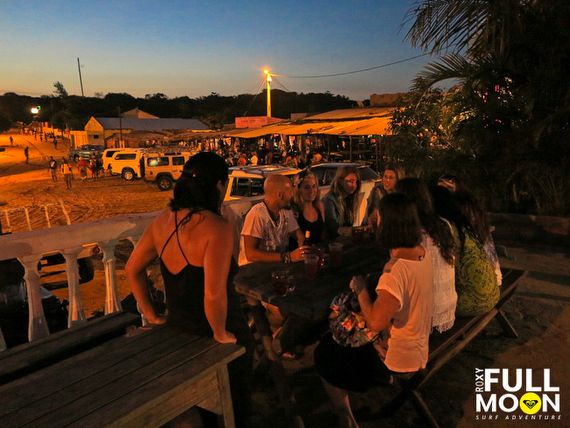 Any evening that starts at Fernando's is going to be BIG, but remember please only have one R&R.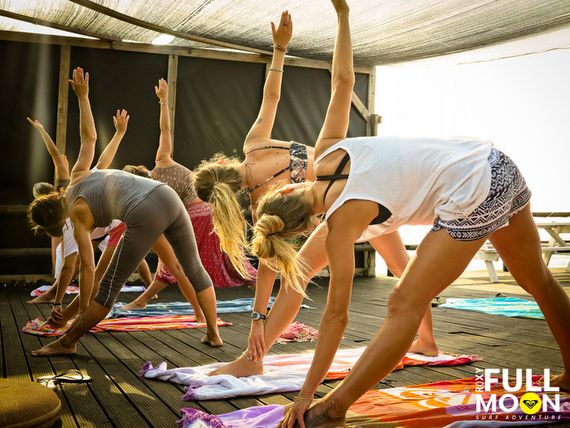 Starting the day with a yoga class is a great way to losen up before a surf.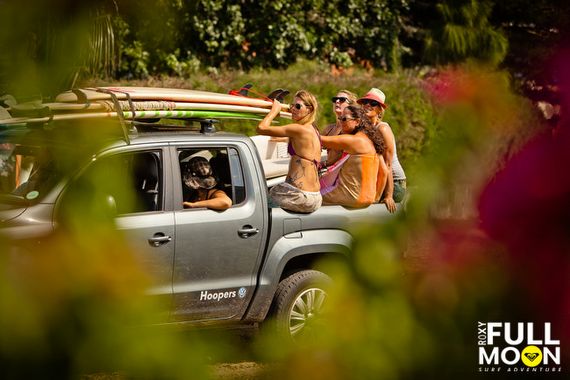 Eight chicks in an Amorok certainly attracted a fair amount of attention from the locals.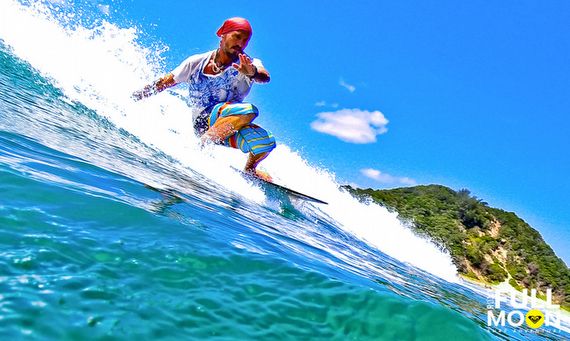 On the smaller days it was heaven for Alaia's and Longboards, here I am enjoying the slide.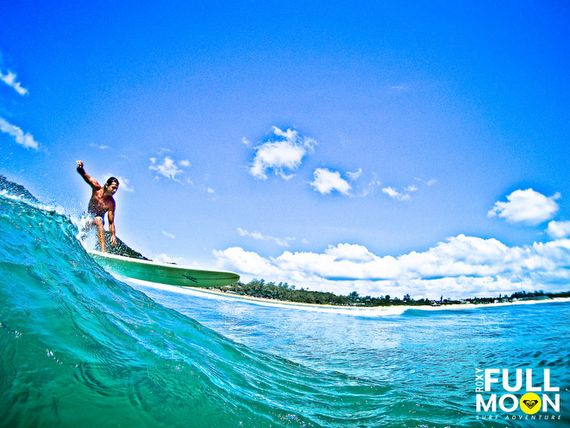 Spiggles is most probably the longest standing local at Ponta. He knows this wave like no one else and could probably surf it in his sleep after 3 R&R's if he wanted to. Here he snags a gem from under the noses of eight wave hungry girls.
This is Michelle and Dario Centonze's surf obsessed son, Valentino. He is seven years old, lives in Ponta, is home schooled by his mum and surfs every day of his life. Who said we are all born equal?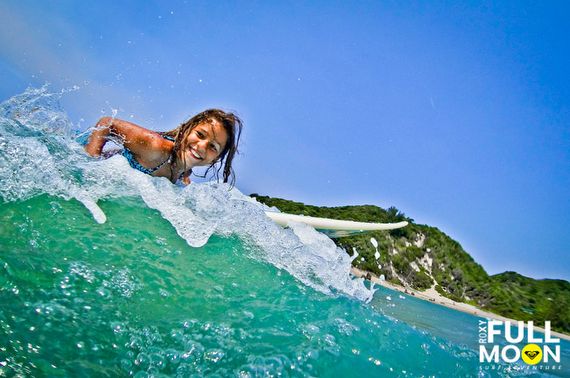 This is Michelle and Dario's daughter Michela. She's a real water baby and not a bad blues singer either. She joined the trip and when we left she gave all the girls home made presents as a reminder of their time in Ponta.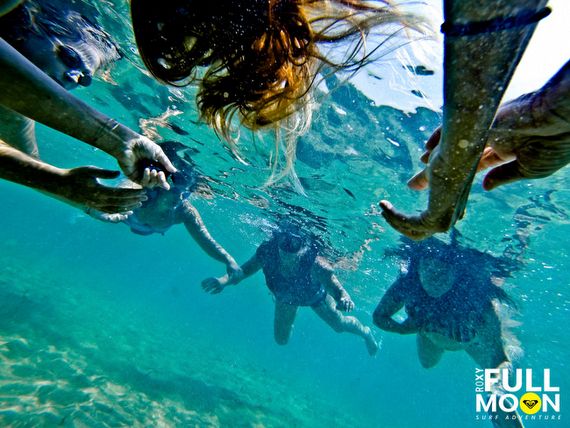 We did some breath hold excercises. After just a couple of sessions the girls had all comfortably doubled their time under water.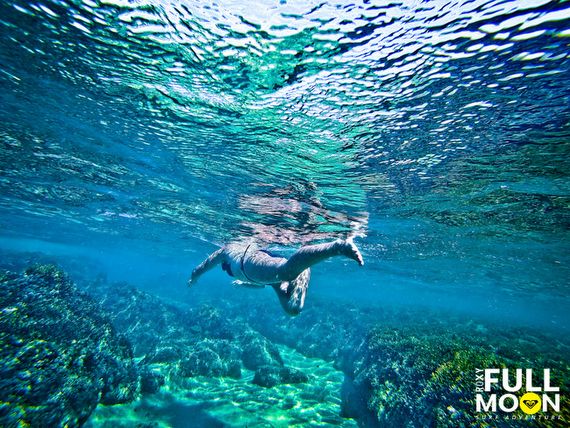 We didn't just surf. The water there is so amazing and the reefs so beautiful that sometimes you just want to hang around under water.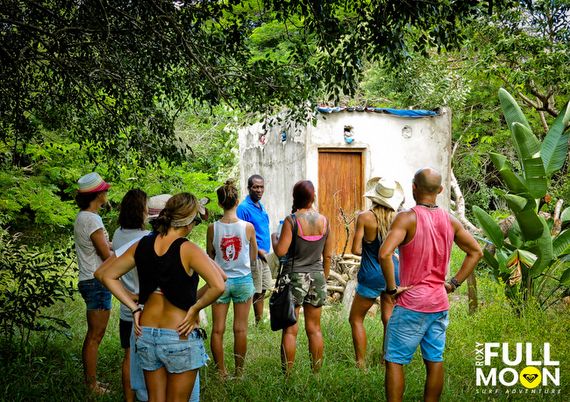 This is Simau, he runs an orphange for 50 kids in the Bush near Mamoli. It is amazing how well he has done considering the challenges of operating in such a remote location.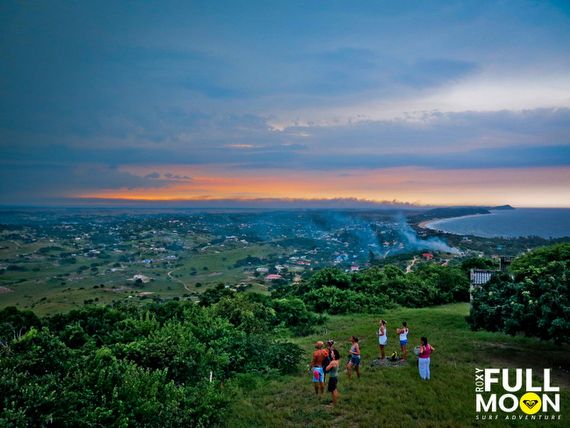 This is taken from the lighthouse at Ponta, in the distance you can see the points of Molangane and Mamoli and the flatlands that stretch into the Elephant Reserve. Shortly after this shot was taken a huge electrical storm chased us off the hill.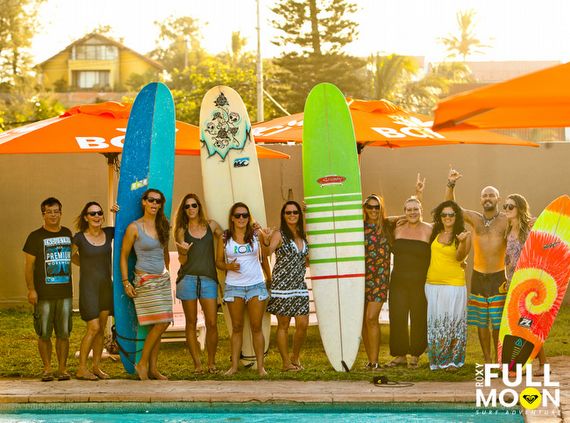 From left JJ (Kaya-Kweru), Debbie, Charlie, Nada, Traci, Charmaine, Jacqui, Helena (Kaya-Kweru), Carly, John and Carmen. Dougal was taking the pic.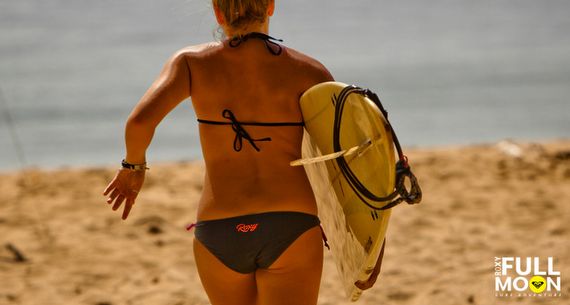 Roxy really did spoil the girls with all the gear they gave them. We were stoked to have them on board as the title sponsor of The Girls Full Moon Surf Adventure.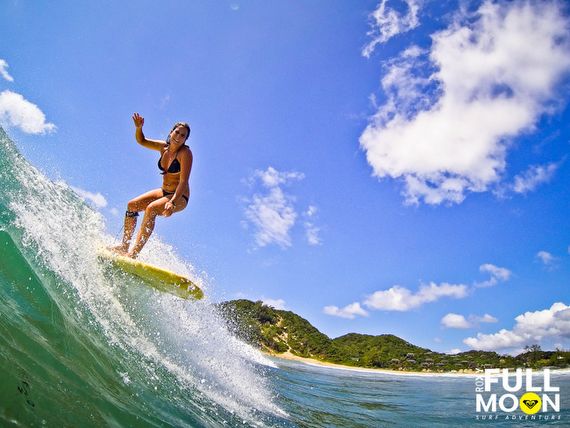 Traci, loving life. You would be too if it was just you and your mates out at a perfect right hand point.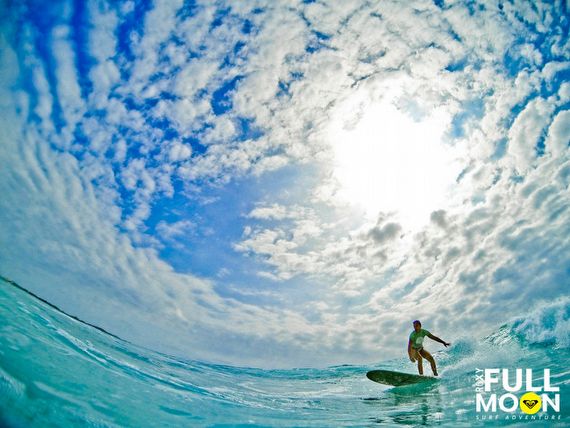 Charlie sets up for a big bottom turn under the harsh mid day African Sun.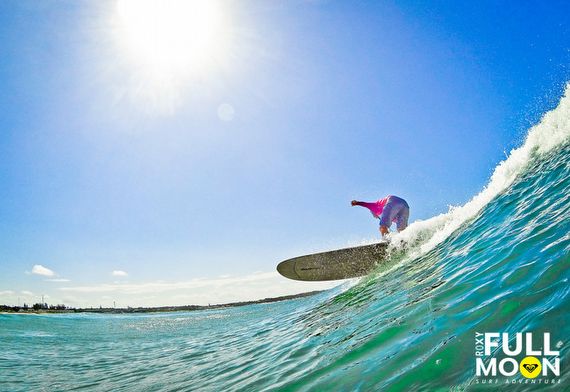 Carly chose her waves carefully, but when she got them she always made sure they were the bombs.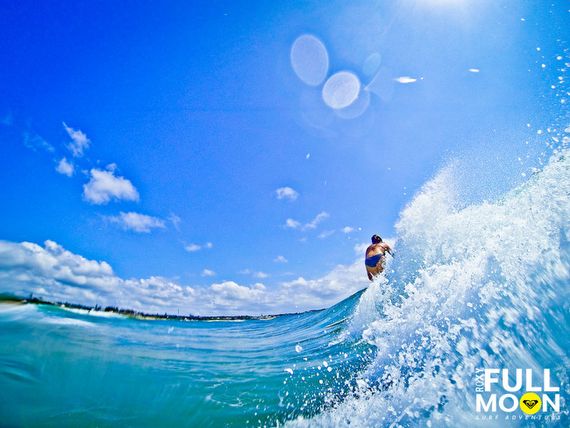 The thing about sand bottom points is that they are just so much fun to surf. Traci at the top of the point just about to ride all the way into the bay.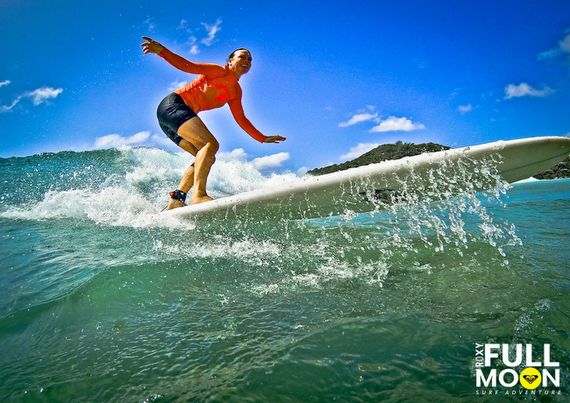 Debbie has the most gracefull style, it is a pleasure to watch her ride waves.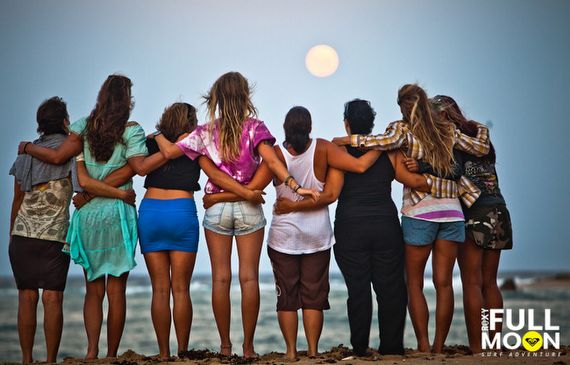 The Full Moon brings spring tides, great waves and good vibes. What an awesome adventure!
Grateful thanks must go to the following people for their role in making it happen.
Firstly all the girls, Charmaine, Charley, Debbie, Carly, Jacqui, Nada, Traci and Carmen for pulling the trigger and jumping on board.
Roxy Davis from The Surf Emporium in Muzenberg for helping to get the word out.
surfemporium.co.za
The team at Roxy head office in Durban were amazing and spoiled the girls with incredible product hampers to make sure they had what they needed on the trip. We were stoked to have them as the headline sponsor of this trip.
www.roxy.co.za
Clive, Carol and Doug at Hoopers VW in Durban who moved mountains to organize us a BRAND NEW Amorok to take across the border and use on our adventure.
www.hoopers.co.za
Digger and Michelle at Da Blue Juice in Sodwana for hosting us and guiding us to those incredible waves.
www.dabluejuice.co.za
Roo and the team at The Drunken Tree for making it fun afterwards.
www.facebook.com/pages/The-Drunken-Tree-Sodwana-Bay/164105540411926
Michelle Centonze for the Ponta clean up prior to our arrival and for organizing an incredible Full Moon Party at The Love Café in Ponta, complete with amazing food, a very talented female vocalist in the form of Cas, drums a DJ and plenty of Love and Light for everyone.
www.facebook.com/pages/Love-Cafe/165098640304659
Fernando from Fernando's Bar for pouring us R&R's that in any first world country would be illegal.
www.youtube.com/watch?v=u46FGQTVPPM
Maronelle and Alex at Neptunes for the most amazing prawns and pizza.
upstairs@pontainfo.com
Denise at Mango for filling us up with such awesome, healthy food when we came back starving from our marathon surfs.
www.facebook.com/media/set/?set=a.10151433734242826.1073741826.39444307825&type=3
Spiggles at Spigs Surfs Up in Ponta for saving the day with various surf odds and ends we'd left behind and for letting us use his quiver.
www.facebook.com/spigssurfsup?fref=ts
Dougal Paterson for working so hard to document the trip through his incredible skills as a photographer.
www.dougalpaterson.com
Rich Hambloch for the loan of the GoPro that saved the day.
richimagesproductions.co.za
Helena and JJ from Kaya-Kweru for hosting us in style in Mozambique and making us feel at home all the time.
www.kaya-kweru.co.za
The Surf HQ in Durban for the kind loan of a bag full of fins for bodysurfing.
www.surfhq.co.za